NEWS

COMPOSER IN RESIDENCE - NORDIC CHAMBER ORCHESTRA 2019-2021


During 2019-2021 Tarrodi is the Nordic Chamber Orchestra´s Composer in Residence. The residency includes three commissions; one piece for the Nordic Chamber ensemble, a harp concerto and a symphony.
Eva Ollikainen is the chief conductor of the orchestra.



Tarrodi writes on commission for the BBC LAST NIGHT OF THE PROMS. The piece is a comment on the current times we are facing with the Covid-19. The piece is called Solus, the Latin word for "lonely" and will be premiered in the Royal Albert Hall on September 12, 2020 by the BBC Symphony Orchestra, conducted by Dalia Stasevska .



On December 8, 2020, Tarrodi´s Solus for orchestra is performed at the Nobel Prize Concert at the Stockholm Concert Hall by the Royal Stockholm Philharmonic Orchestra, conducted by Stéphane Denève.



Tarrodi´s Acanthes - Concerto for two violins and strings is performed by the Helsinki Philharmonic Orchestra at the Helsinki Music Centre on the 8th of December with young violinists Tami Pohjola and Kasmir Uusitupa. Conductor: Tarmo Peltokoski


Tarrodi´s forth string quartet is written for the renowned Minguet Quartet. The piece is commissioned by the Kölner Philharmonie (KölnMusik) for the >>non Beethoven projekt>> 2020, and is inspired by a quote from one of Beethoven´s letters: "Alles ist aber vergänglich auf der Welt". The Minguet Quartet will premiere the piece on September 17 at the Kölner Philharmonie and will then give performances in Paris, Innsbruck and Landsberg.

Tarrodi´s Paradisfåglar II / Birds of Paradise II for orchestra is performed in Minnesota by the Saint Paul Chamber Orchestra on January 10, 11 and 12 2020, conducted by Pekka Kuusisto.


Tarrodi´s "Number 9, number 9" for orchestra is premiered by the London Mozart Players and the Royal Holloway Chamber Orchestra premiered in London on January 29th 2020, conducted by Rebecca Miller.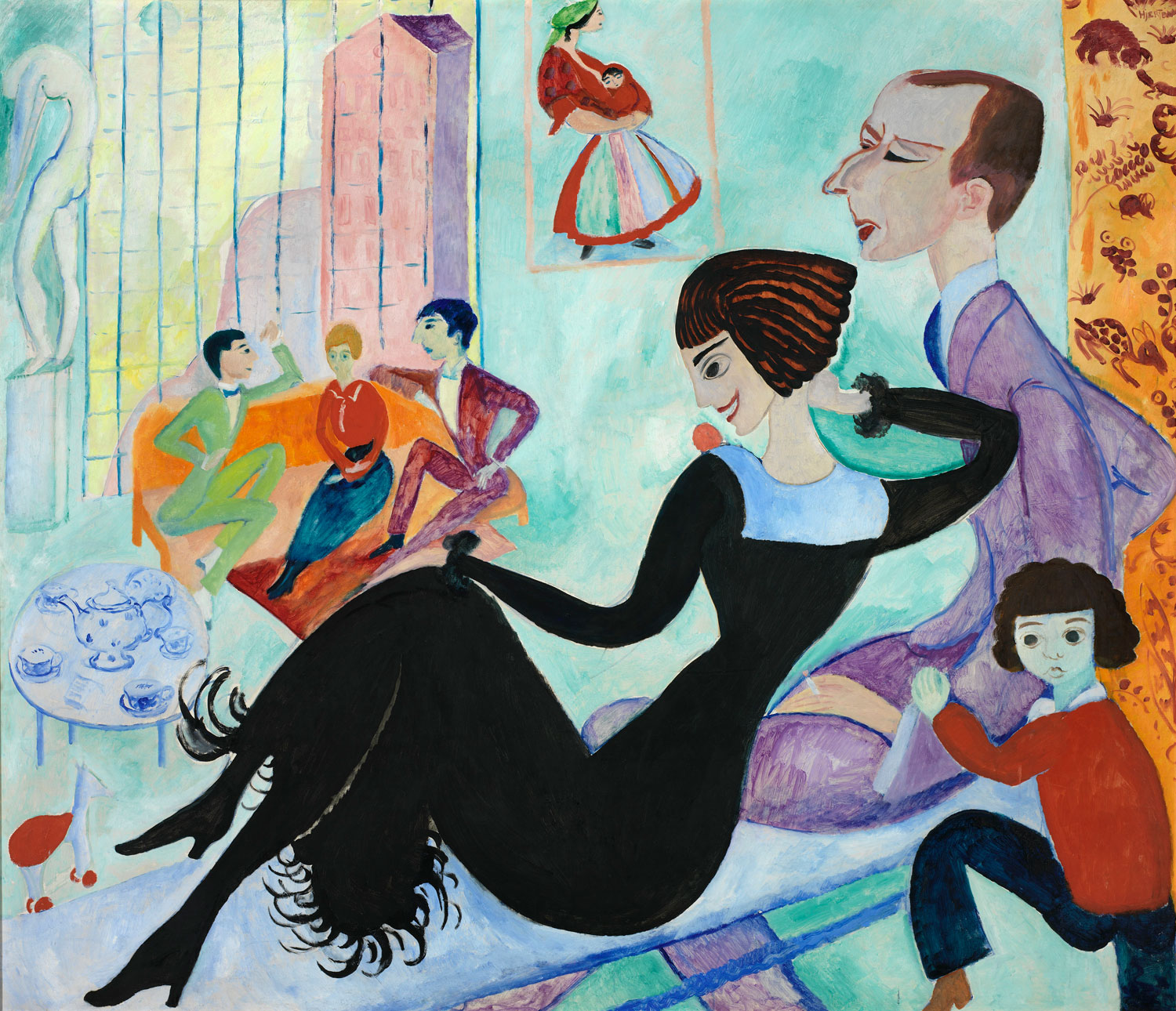 The Royal Swedish Opera has commissioned a short opera by Tarrodi as a part of their project Short Stories II. The libretto is written by Katarina Aronsson and is about the famous Swedish painter Sigrid Hjertén´s life. The opera "Sigrid H" is premiered on February 17, 2020 and then played on February 19 and 22.


Several works Tarrodi´s works performed during DalaSinfoniettan´s 19/20 concert season, among them the premiere of "Nocturne in Blue and Green" for clarinet and piano, written for Jonas Viklund and Martin Sturfält, and the 3rd Swedish performance of "Highlands - Cello concerto", written for Jakob Koranyi, conducted by Anja Bihlmaier.

Tarrodi´s Camelopardalis for orchestra performed by the Mahler Chamber Orchestra at the Philharmonie Essen, Kölner Philharmonie and Konzerthaus Dortmund, November 17-19, conducted by Pekka Kuusisto, along with works by Thomas Adès, Béla Bartók, Pierre Boulez, Elliott Carter, György Ligeti, Wolfgang Amadeus Mozart, Pauline Oliveros and Francesco Maria Veracini.



MUSMA Music Masters on Air. European Broadcasting Project
Tarrodi is participating in the MUSMA Music Masters on Air, European Broadcasting Project, with a piece for spoken voice and singing quartet. The piece, Vintergatan with lyrics by Zacharias Topelius, is written for Swedish actor Stina Ekblad and singers from the Swedish Radio Choir and will be performed around Europe. First performance is in Brussels, Belgium on the 27th of March at the Klarafestival. The Swedish premiere will be at the Saxå Chamber Music Festival on June 26 2019.



Tarrodi´s Liguria for orchestra performed at the Berliner Philharmonie by the Deutsches Symphonie-Orchester Berlin conducted by Elim Chan on April 20 2019.
Tarrodi´s music is represented at the West Cork Chamber Music Festival 2019 in Ireland. The Dahlkvist Quartet will perform String Quartet No 2 "Madárdal", String Quartet No 3 "Light Scattering" and "Sorrow and Joy" for viola and violoncello. Tarrodi will also direct a composer´s forum for young composers picked out to have their pieces performed at the festival.


Three of Tarrodi´s works will have their Finnish premiere at "Our Festival/Meidän Festivaali" in Finland in July/August 2019. Moorlands for pianotrio is performed by Tami Pohjola, violin, Johannes Rostamo, cello and Markus Groh, piano, Mountain Song is performed by Niko Kumpuvaara, accordion and Veera Myllyniemi, clarinet and Acanthes - Concerto for two violins and strings is performed by Malin Broman, violin, viola and lead, Terhi Paldanius, violin and The Ostrobothnian Chamber Orchestra.

Tarrodi´s Highlands - Cello Concerto is performed in New Bedford, Massachusetts, US, at the Zeiterion Performing Arts Centre by the New Bedford Symphony Orchestra and Christine Lee, violoncello, on February 16, 2019. Conductor: Yaniv Dinur. "As evocative as any great landscape painting, ... this concerto deserves repeated performances, and likely points to other, equally intriguing works by the composer." - Southcoast Today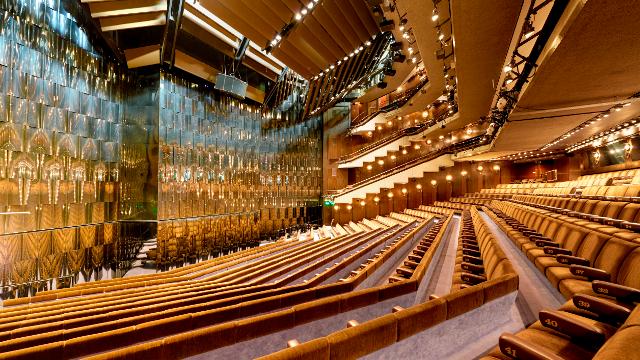 Tarrodi´s Moorlands for piano trio premiered by the Amatis Piano Trio at the Barbican Centre on September 28. The piece is commissioned by the European Concert Hall Organisation and will be taken on tour around Europe.


Tarrodi´s Stellar Clouds - Piano Concerto No 1 receives the Swedish MPA Award
2018 for best classical orchestral work.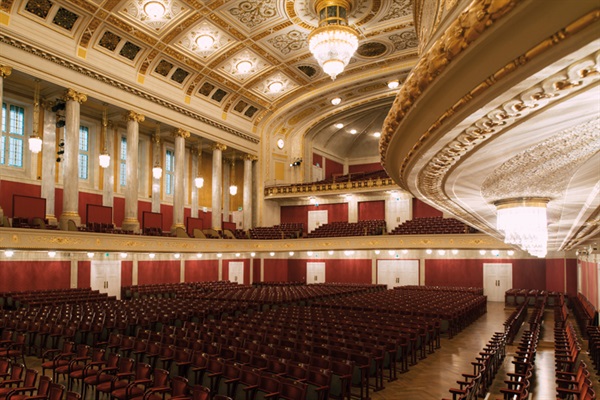 Tarrodi´s Liguria for orchestra performed in Köln, Vienna and Salzburg in February and March 2019, by the Gothenburg Symphony Orchestra. Conductor: Santtu Matias Rouvali

Tarrodi´s Camelopardalis for orchestra is performed in Ireland by the Ulster Orchestra on April 25 at the Strule Centre, Omagh, and April 26, 2019, at the Ulster Hall, Belfast. Conductor: Elim Chan.
Tarrodi´s Lume for choir performed in Leuven, Belgium and Neuss, Germany by the Belgian vocal ensemble Musa Horti
"Faszinierendes Beispiel war das "Lume" (Licht) zu 16 Stimmen der jungen schwedischen Komponistin Andrea Tarrodi (36). Die impressionistische Chorfantasie erinnert an heiße fallende Luft. Über schillerndem Klangteppich führen zwei Solosoprane (Liesbeth Kempenaers und Stien Martens) eine glasklare Melodie nach oben."- NGZ