NEWS

COMPOSER IN RESIDENCE - NORDIC CHAMBER ORCHESTRA 2019-2021
During 2019-2021 Tarrodi is the Nordic Chamber Orchestra´s Composer in Residence. The residency includes three commissions; one piece for the Nordic Chamber ensemble, a harp concerto and a symphony.
Eva Ollikainen is the chief conductor of the orchestra.



MUSMA Music Masters on Air. European Broadcasting Project
Tarrodi is participating in the MUSMA Music Masters on Air, European Broadcasting Project, with a piece for spoken voice and singing quartet. The piece, Vintergatan with lyrics by Zacharias Topelius, is written for Swedish actor Stina Ekblad and singers from the Swedish Radio Choir and will be performed around Europe. First performance is in Brussels, Belgium on the 27th of March at the Klarafestival. The Swedish premiere will be at the Saxå Chamber Music Festival on June 26 2019.



Tarrodi´s Liguria for orchestra performed at the Berliner Philharmonie by the Deutsches Symphonie-Orchester Berlin conducted by Elim Chan on April 20 2019.
Tarrodi´s music is represented at the West Cork Chamber Music Festival 2019 in Ireland. The Dahlkvist Quartet will perform String Quartet No 2 "Madárdal", String Quartet No 3 "Light Scattering" and "Sorrow and Joy" for viola and violoncello. Tarrodi will also direct a composer´s forum for young composers picked out to have their pieces performed at the festival.



Three of Tarrodi´s works will have their Finnish premiere at "Our Festival/Meidän Festivaali" in Finland in July/August 2019. Moorlands for pianotrio is performed by Tami Pohjola, violin, Johannes Rostamo, cello and Markus Groh, piano, Mountain Song is performed by Niko Kumpuvaara, accordion and Veera Myllyniemi, clarinet and Acanthes - Concerto for two violins and strings is performed by Malin Broman, violin, viola and lead, Terhi Paldanius, violin and The Ostrobothnian Chamber Orchestra.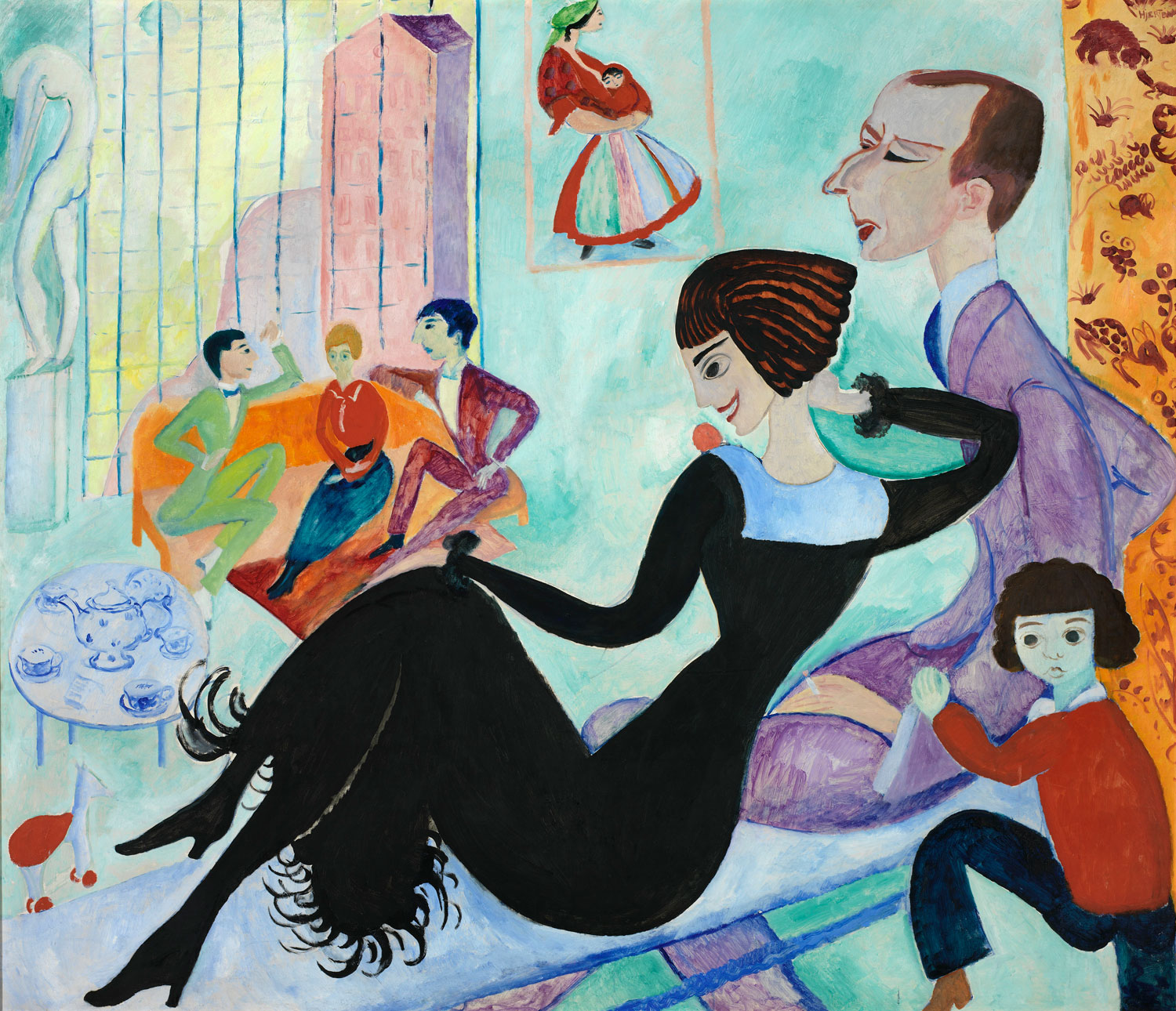 The Royal Swedish Opera has commissioned a short opera by Tarrodi as a part of their project Short Stories. The libretto is written by Katarina Aronsson and is about the famous Swedish painter Sigrid Hjertén´s life. The opera is premiered on February 17, 2020.



Tarrodi´s Highlands - Cello Concerto is performed in New Bedford, Massachusetts, US, at the Zeiterion Performing Arts Centre by the New Bedford Symphony Orchestra and Christine Lee, violoncello, on February 16, 2019. Conductor: Yaniv Dinur. "As evocative as any great landscape painting, ... this concerto deserves repeated performances, and likely points to other, equally intriguing works by the composer." - Southcoast Today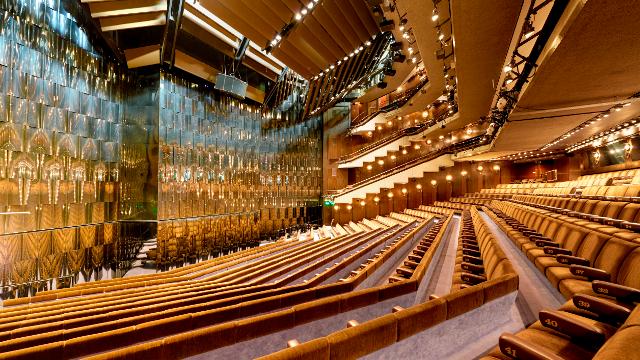 Tarrodi´s Moorlands for piano trio premiered by the Amatis Piano Trio at the Barbican Centre on September 28. The piece is commissioned by the European Concert Hall Organisation and will be taken on tour around Europe.


Tarrodi´s Stellar Clouds - Piano Concerto No 1 receives the Swedish MPA Award
2018 for best classical orchestral work.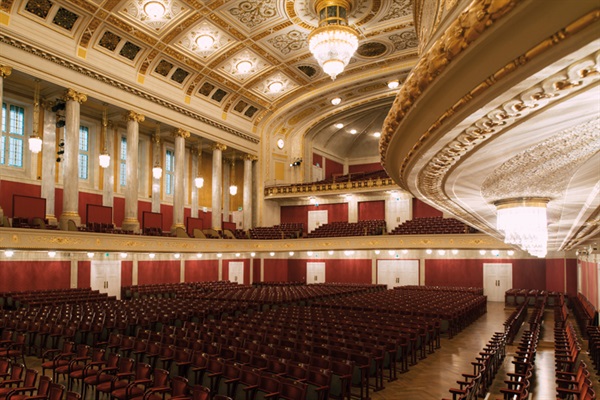 Tarrodi´s Liguria for orchestra performed in Köln, Vienna and Salzburg in February and March 2019, by the Gothenburg Symphony Orchestra. Conductor: Santtu Matias Rouvali

Tarrodi´s Camelopardalis for orchestra is performed in Ireland by the Ulster Orchestra on April 25 at the Strule Centre, Omagh, and April 26, 2019, at the Ulster Hall, Belfast. Conductor: Elim Chan.
Tarrodi´s Lume for choir performed in Leuven, Belgium and Neuss, Germany by the Belgian vocal ensemble Musa Horti
"Faszinierendes Beispiel war das "Lume" (Licht) zu 16 Stimmen der jungen schwedischen Komponistin Andrea Tarrodi (36). Die impressionistische Chorfantasie erinnert an heiße fallende Luft. Über schillerndem Klangteppich führen zwei Solosoprane (Liesbeth Kempenaers und Stien Martens) eine glasklare Melodie nach oben."- NGZ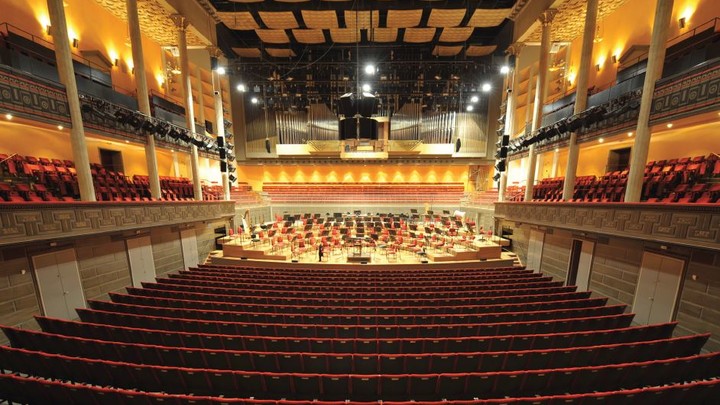 STOCKHOLM COMPOSER WEEKEND 2018:
Andrea Tarrodi
In spring 2018 the Stockholm Composer Weekend at the Stockholm Concert Hall focuses on Tarrodi's music. During the festival Stellar Clouds - Piano Concerto No 1 with soloist Peter Friis-Johansson and Wildwood - for Orchestra, among other pieces, are premiered by the Royal Stockholm Philharmonic Orchestra.
Acanthes - Concerto for two Violins and Strings premiered by Pekka Kuusisto, Malin Broman & Musica Vitae at the Stockholm Concert Hall during Tarrodi´s Stockholm Composer Weekend, April 2018. The piece is also performed in Malmö, Helsingborg and Växjö.
COMPOSER IN RESIDENCE - BÅSTAD CHAMBER MUSIC FESTIVAL 2018

Tarrodi is Composer in Residence at the Cabrillo Contemporary Music Festival 2018 in Santa Cruz, California, where her piece Liguria for orchestra is performed on August 11 conducted by Cristian Măcelaru.


Tarrodi´s Paradisfåglar II - for Orchestra performed by the BBC Philharmonic on May 3, 2018, Manchester, UK, conducted by Anna-Maria Helsing



Tarrodi´s Liguria - for Orchestra performed by the Trondheim Symphony Orchestra on May 24, 2018, Norway, conducted by Halldis Rønning



World Choir games in South Africa
The Petri Sångare Choir have been selected to compete in the Champion Level, Contemporary music which in 2018 takes place in Tschwane, South Africa, where they will premiere a commissioned piece by Tarrodi, written especially for the occasion.



Tarrodi´s Lucioles - for Orchestra performed in London, UK by the Southbank Sinfonia on April 24, 2018, conducted by Rebecca Miller



Tarrodi´s Drache-Frau (The Wounded Diva) written for the Stockholm Brass Quintet and El Hielo for Bandoneon and Brass Quintet released on record. Bandoneon: Jens Lundberg
Tarrodi´s The Falling of the Leaves for choir performed in Australia by the Hamer Singers conducted by Jonathan Grieves Smith. Performances are on July 28th in Castlemaine and July 29th in Melbourne.



Latest CD wins a Swedish Grammy Award for best classical album of the year
Tarrodi: String Quartets, performed by the Dahlkvist Quartet
Högsta betyg: 5/5 "...Det här är nutida musik som sprudlar av uttrycksmässig vitalitet och kompositionsmässig uppfinningsrikedom. /.../ Dag och natt, vår och vinter i ett växelspel som har en sådan gudomlig lätthet och lyster att man får känslan av en värld där man aldrig behöver nudda marken. - DN
Musikrevyn i P2: Högsta betyg: 5 av 5 radioapparater
"Klanger av guld" - Aftonbladet
"Men den viktigaste satsen är den tredje, där de ungerska och de svenska melodierna möts. /.../ Kan människor med olika bakgrund alltså leva sina liv sida vid sida? Ja, om de tar det så nätt och lyssnar på varandra, verkar musiken vilja säga. Satsens öppna slut bjuder lyssnaren att hålla öronen öppna också efter att musiken har tystnat." - Sydsvenskan
Tarrodi´s Light Scattering performed in Brussels.
Out of more than 56 works from 17 European countries the ECCO Artistic Committee selected 6 works to be performed during ECSA's Winter session in Brussels, among them Tarrodi's String Quartet No 3 - Light Scattering. The piece is performed on February 20, 2018 by the renowned Quatuor Diotima.


Nominerad till DN:s Kulturpris
Musik: Andrea Tarrodi, Scenkonst: Henrik Dorsin, Konst: Bea Szenfeld, Litteratur: Agnes Lidbeck,
Film: Amanda Kernell (vinnare)

Motivering till nomineringen: "En djupt originell tonsättare, ofta inspirerad av naturen och av surrealistiska drömmar. Med en utbrytarkraft mot all form av känslomässig och tankemässig instängdhet. Hennes säreget färgrika kompositioner får det yttre att öppna sig för det inre i fria flöden."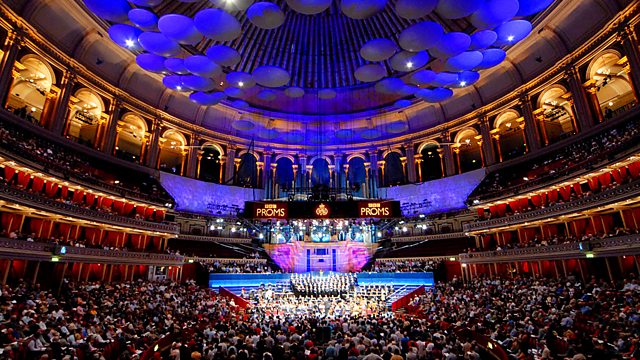 Tarrodi's Liguria performed at the BBC Proms, Royal Albert Hall in London on August 30 2017.
The piece is performed by the Royal Stockholm Philharmonic Orchestra, conducted by Sakari Oramo. more...
"Swedish born Andrea Tarrodi's Liguria received a warm reception for its UK premiere" - UK Express
"... Atmospheric, colourful, vibrant /.../ After a rousing climax, the music subsides into nocturnal whispering – slithering violins adding mystery – and brought to a close this sparkling score." - Bachtrack

Composer in Residence Östgöta Blåsarsymfoniker

Tarrodi writes a for the inauguration of the Royal College of Music´s in Stockholm new campus. The piece, Light is like water for choir and orchestra will be premiered in 2017 by the KMH University Orchestra, conducted by Fredrik Malmberg. The piece is commissioned by the Royal College of Music in Stockholm and financed by Helge Ax:son Johnsons Stiftelse



Tarrodi´s "MADRIGALI - Hommage à Barbara Strozzi" commissioned by and written for Norrbotten NEO premiered at "Svensk Musikvår" in Stockholm and in Acusticum, Piteå on March 24 an 26. Conducted by B Tommy Andersson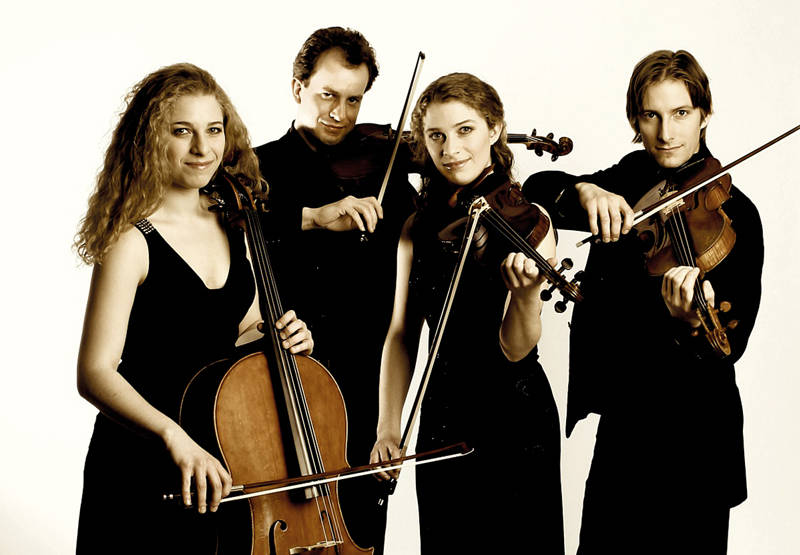 The Dahlkvist Quartet performs Tarrodi's Light Scattering - String Quartet No 3 at the Grünewald Hall in Stockholm on January 28."...Inspirationen kommer från glas i olika former och stycket rymmer allt det som jag förknippar med Tarrodis musik: vackra klangfärger och ljusschatteringar samt fågelljud i cellons så kallade fiskmåsglissando. Från inledningens övertonsgnisslande glasklanger till ett sakralt svirrande dronesound genom ett växelspel mellan det ­melodiska och det nästan mekaniska. Lysande!" - Johanna Paulsson, DN



Tarrodi writes concerto for Bassoon and winds for Swedish Soloist Prize 2016 winner Sebastian Stevenson and the Swedish Wind ensemble. The piece is premiered in January 2017 at Musikaliska, Stockholm.
"...Med suggestiva orkesterklanger skildrar musiken hur en mäktig val reser sig över havsytan för att sedan dyka ned igen, vilket för tankarna till Debussys pianostycke "La cathédrale engloutie".
Solofagottstämman imiterar effektfullt valsång medan xylofonen tycks gestalta ett fiskstim. Men musiken rymmer inte bara miljöer utan även berättande. När orkesterns två ordinarie fagottister lämnar scenen framstår solisten som ett övergivet barn, valsången blir en klagosång i en lång solopassage, och när "mamma och pappa" senare uppenbarar sig på varsin läktare blir det som att de spelar på andra sidan döden, från himmelriket. Ännu ett elegant verk av Tarrodi. - Nicholas Ringskog Ferrada-Noli, DN



Godmorgon Världen P1, Intervju Söndag 17 maj