NEWS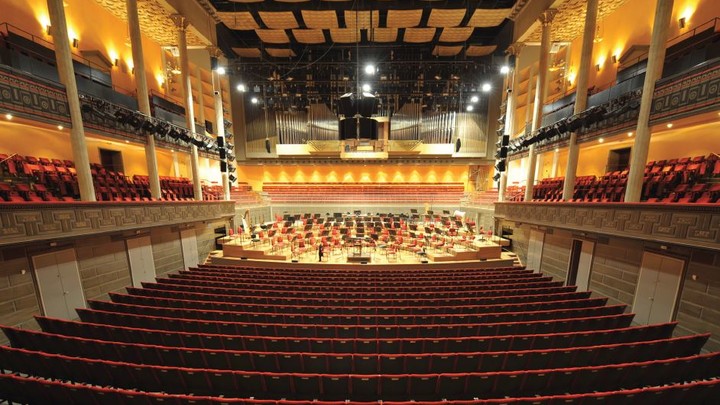 STOCKHOLM COMPOSER WEEKEND 2018:
Andrea Tarrodi
In spring 2018 the Stockholm Composer Weekend at the Stockholm Concert Hall focuses on Tarrodi's music. During the festival Stellar Clouds - Piano Concerto No 1 with soloist Peter Friis-Johansson and Wildwood - for Orchestra, among other pieces, are premiered by the Royal Stockholm Philharmonic Orchestra. more...



Tarrodi is Composer in Residence at the Cabrillo Contemporary Music Festival 2018 in Santa Cruz, California, where her piece Liguria for orchestra is performed on August 11, 2018




Latest CD wins a Swedish Grammy Award for best classical album of the year
Tarrodi: String Quartets, performed by the Dahlkvist Quartet
Högsta betyg: 5/5 "...Det här är nutida musik som sprudlar av uttrycksmässig vitalitet och kompositionsmässig uppfinningsrikedom. /.../ Dag och natt, vår och vinter i ett växelspel som har en sådan gudomlig lätthet och lyster att man får känslan av en värld där man aldrig behöver nudda marken. - DN
Musikrevyn i P2: Högsta betyg: 5 av 5 radioapparater
"Klanger av guld" - Aftonbladet
"Men den viktigaste satsen är den tredje, där de ungerska och de svenska melodierna möts. /.../ Kan människor med olika bakgrund alltså leva sina liv sida vid sida? Ja, om de tar det så nätt och lyssnar på varandra, verkar musiken vilja säga. Satsens öppna slut bjuder lyssnaren att hålla öronen öppna också efter att musiken har tystnat." - Sydsvenskan






OPUS - Magasinet om klassisk musik och opera




Tarrodis Light Scattering performed in Brussels
Out of more than 56 works from 17 European countries the ECCO Artistic Committee selected 6 works to be performed during ECSA's Winter session in Brussels, among them Tarrodi's String Quartet No 3 - Light Scattering. The piece is performed on February 20, 2018 by the renowned Quatuor Diotima.


World Choir games; in South Africa
The Petri Sångare Choir have been selected to compete in the Champion Level, Contemporary music which in 2018 takes place in Tschwane, South Africa, where they will premiere a commissioned piece by Tarrodi, written especially for the occasion.


Nominerad till DN:s Kulturpris
Musik: Andrea Tarrodi, Scenkonst: Henrik Dorsin, Konst: Bea Szenfeld, Litteratur: Agnes Lidbeck,
Film: Amanda Kernell (vinnare)

Motivering till nomineringen: "En djupt originell tonsättare, ofta inspirerad av naturen och av surrealistiska drömmar. Med en utbrytarkraft mot all form av känslomässig och tankemässig instängdhet. Hennes säreget färgrika kompositioner får det yttre att öppna sig för det inre i fria flöden."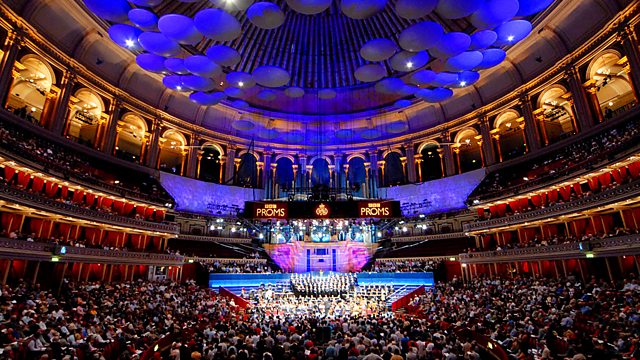 Tarrodi's Liguria performed at the BBC Proms, Royal Albert Hall in London on August 30 2017.
The piece is performed by the Royal Stockholm Philharmonic Orchestra, conducted by Sakari Oramo. more...
"Swedish born Andrea Tarrodi's Liguria received a warm reception for its UK premiere" - UK Express
"... Atmospheric, colourful, vibrant /.../ After a rousing climax, the music subsides into nocturnal whispering – slithering violins adding mystery – and brought to a close this sparkling score." - Bachtrack

Composer in Residence Östgöta Blåsarsymfoniker

PREVIOUS

Tarrodi writes a for the inauguration of the Royal College of Music´s in Stockholm new campus. The piece, Light is like water for choir and orchestra will be premiered in 2017 by the KMH University Orchestra, conducted by Fredrik Malmberg. The piece is commissioned by the Royal College of Music in Stockholm and financed by Helge Ax:son Johnsons Stiftelse



Tarrodi´s "MADRIGALI - Hommage à Barbara Strozzi" commissioned by and written for Norrbotten NEO premiered at "Svensk Musikvår" in Stockholm and in Acusticum, Piteå on March 24 an 26. Conducted by B Tommy Andersson



The Dahlkvist Quartet performs Tarrodi's Light Scattering - String Quartet No 3 at the Grünewald Hall in Stockholm on January 28."...Inspirationen kommer från glas i olika former och stycket rymmer allt det som jag förknippar med Tarrodis musik: vackra klangfärger och ljusschatteringar samt fågelljud i cellons så kallade fiskmåsglissando. Från inledningens övertonsgnisslande glasklanger till ett sakralt svirrande dronesound genom ett växelspel mellan det ­melodiska och det nästan mekaniska. Lysande!" - Johanna Paulsson, DN



Liguria for orchestra performed in Germany by Staatsorchester Kassel at the Kongress Palais Kassel, conducted by Anja Bihlmaier, February 27 2017.



Tarrodi writes concerto for Bassoon and winds for Swedish Soloist Prize 2016 winner Sebastian Stevenson and the Swedish Wind ensemble. The piece is premiered in January 2017 at Musikaliska, Stockholm.
"...Med suggestiva orkesterklanger skildrar musiken hur en mäktig val reser sig över havsytan för att sedan dyka ned igen, vilket för tankarna till Debussys pianostycke "La cathédrale engloutie".
Solofagottstämman imiterar effektfullt valsång medan xylofonen tycks gestalta ett fiskstim. Men musiken rymmer inte bara miljöer utan även berättande. När orkesterns två ordinarie fagottister lämnar scenen framstår solisten som ett övergivet barn, valsången blir en klagosång i en lång solopassage, och när "mamma och pappa" senare uppenbarar sig på varsin läktare blir det som att de spelar på andra sidan döden, från himmelriket. Ännu ett elegant verk av Tarrodi. - Nicholas Ringskog Ferrada-Noli, DN








Andrea Tarrodis Paradisfåglar for string orchestra at the Baltic Sea Festival at Musikaliska, Stockholm on September 3rd at 3.00 pm.



Andrea Tarrodi receives the Carin Malmlöf-Forssling Composer´s award from The Royal Swedish Academy of Music.
Motivering: "Inspirationen från naturen – både dess regelbundenhet och dess nyckfullhet, är påtaglig i Andrea Tarrodis musik. Flyhänt, lyhört och med stor varsamhet komponerar hon fram sin egen inre ton där klang, formspråk och kolorit bildar en dynamisk helhet."





World Premiere: Songs of the Sky - Concertino for piano and strings commissioned by and dedicated to Natalya Pasichnyk premiered in the Ukraine in November 2016. The piece is financed by STIM.


Martin Fröst conducts Tarrodis Paradisfåglar II for orchestra, performed by the Norrköping Symphony Orchestra on February 18 & 20 at De Geer Hallen, Norrköping. Fröst also conducts the piece with the Royal Stockholm Philharmonic Orchestra on March 31 at the Stockholm Concert Hall





RECORD RELEASE dB Productions - March 25 2015
Andrea Tarrodi - Highlands Purchase CD
On March 25 dB Productions releases a composer´s portrait with Tarrodis orchestral works, among them her cello concerto Highlands with Jakob Koranyi as a soloist. All works are performed by Västerås Sinfonietta, conducted by Joâna Carneiro, Johannes Gustavsson and Andreas Stoehr. Spotify | iTunes
"…Det är musik som tar andan ur en med sin trampolinartade svikt och sitt klockrena sinne för färg, form och skönhet" - Martin Nyström, DN

"Den svenska tonsättaren Andrea Tarrodi är en stigande stjärna och den nya skivan visar varför."
- DN

"TOUCHING THE SOUND WITH HANDS Tarrodi's music is remarkable.....bright sounds of extraordinary beauty… The instrumentation is of breathtaking perfection…" - Wiener Zeitung
"Lyckokänslor likt en naturupplevelse" - SvD
"Under de senaste åren har Andrea Tarrodi framträtt som en av de mest spännande unga tonsättarna i Sverige. Tarrodi vågar vara tydlig och klar med sina musikaliska idéer och tankar. ...man kan inte annat än att se fram mot hennes fortsatta skapande." - Staffan Storm, Sydsvenskan
"En oändligt vacker värld" - Gunnar Lanzky-Otto, OPUS


Godmorgon Världen P1, Intervju Söndag 17 maj